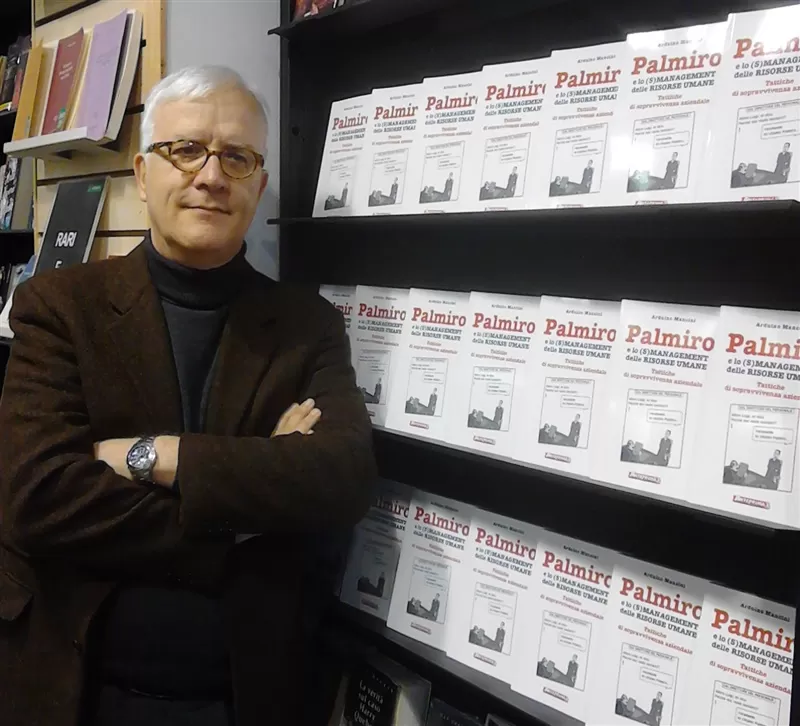 I'm Arduino Mancini, and I work in tibicon, the company I founded, as a business and executive coach.
I support my Clients in the management of change and innovation projects, even in multicultural environments, employing coaching and training courses as the main tools.
The wide range of tools and contents developed over time is vital for my work:
the design of training courses (in the classroom, e-learning and blended);
the blog and cartoon strips;
the books I publish from time to time.
Why did I decide to take this job?
Well, I had nothing else to do!
In 2001 the shareholders of Zivago.com, the e-commerce company I managed, decided to close the company in the middle of a speculative bubble.
The attack on the twin towers in New York followed, and the exciting opportunities I had that summer also went to rubble.
What to do?
In the second half of 2001, the passion for intellectual capital as a tool to produce value in organisations burst: an enthusiasm which prompted me to write a book on the subject.
In 2002, I decided to work as a trainer and consultant: in 2005, I founded tibicon.
In 2008 the blog was born, which became central for my work in the following years.
Here are some other things you might be interested to know.
Some personal data
Born in 1956, married, two children.

Studies
1975 – Classical Lyceum – Secondary school -Liceo Ginnasio Conti Gentili, Alatri (FR, Italy)
1981 – Master degree – Chemical Engineering – Università La Sapienza, Rome
1983/84 – Marketing management of large consumer goods – Istituto Europeo di Design (IED), Rome

In the company
1982-84 – Esso Italiana, Rome – Budget, management control, economic-financial analysis of investments
1985-86 – Colgate-Palmolive, Rome – Marketing, product manager in the toothpaste line
1986-95 – Reuters Italia – Sales executive, then sales manager and finally business manager key accounts
1995-97 – Agenzia Ansa, Rome – Sales and marketing manager director
1998-01 – Zivago.com – Project manager initially, then CEO.

As a freelance
2002-2004 – Freelance consultant
2005 – tibicon is born

go to the tibicon mission
take a look at the things I wrote

2008 – The blog is born, and I rediscovered the pleasure of writing
Do you find all this quite ordinary? I can't blame you.
Then read my anti-curriculum: I'm sure you'll find it more, more interesting.