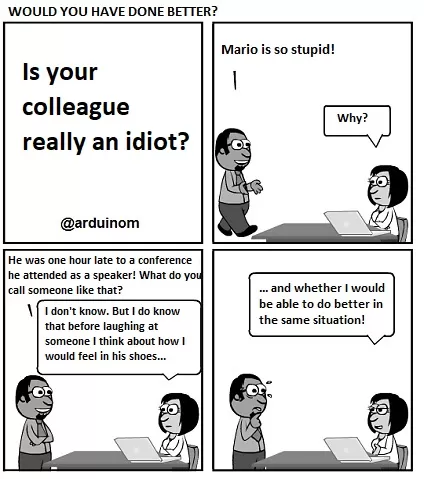 What is that?
This coaching programme is designed towards people belonging to different teams, departments or organisational units who experience conflict situations, that negatively impact their performance.

When to employ it?
Different types of organisations can adopt this coaching programme; in all cases, they intend to reinforce the effectiveness and efficiency of processes and pursue specific goals:
decrease functional conflicts and the related hidden costs;
improve the quality of products, services and solutions;
improve the quality of the company climate;
transform the different viewpoints and perception into opportunities;
limit the impact of the organisational conflict on the performance of people involved.
The coaching programme concerns a variable number of people, usually from 4 to 10, and can focus on some or all the following points:
critical analysis of company processes and the related areas of improvement;
identification of the perceived differences about the goals and objectives of the "party" involved;
management of situations in which people have to "see the world through someone else's eyes";
verbal and non-verbal communication techniques;
techniques for preparing and managing meetings;
prevention and overcoming of organisational conflict through suitable negotiating skills.

Structure and tools
The coaching programme is co-designed by the coach, the concerned departments and HR, which can regularly check the progress, suggest solutions and share ideas.
At the end of the programme and, if necessary, during crucial moments, the coach will provide a report regarding progress and results.
The coaching programme can rely on different tools:
group meetings (variable duration, usually no more than 4 hours) and individual sessions (usually no longer than 60 minutes, also via video conference);
e-learning courses designed by the coach to learn about specific topics faster. The participants take the courses autonomously;
individual work (articles, books and movies concerning issues related to the plan);
exercises and role play in line with the goals of the programme.
The duration can be variable: usually, it does not exceed six months.
Do you find this coaching programme interesting? Contact me using the form here below.