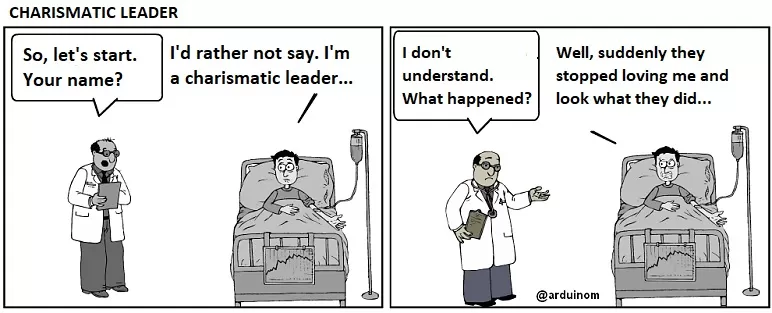 Introduction
The Leadership Development Program (LDP) is a training program aimed at developing leadership as a broad skill in the organisation: it is designed to deliver persistent results that have a significant impact on individual and organisational performance, which can rarely be achieved by capitalising on individual talent.
Experience has convinced me that solid leadership is supported first and foremost by the personal performance in managing responsibilities and in the ability to interpret and communicate vision and values both within and outside the organisation.
Therefore, the design of a useful LDP starts with the need to develop leadership through the skills that support it; since the essence of leadership lies primarily in the bond between the leader and staff/colleagues, it is essential to help him strengthen this bond and manage it consistently with strategies and objectives of the organization.
The relationship between the leader and staff members is mainly influenced by the following factors:
values and vision of the organisation;
role performance;
delegation and staff development;
specific knowledge and skills needed to manage the role effectively.
On this basis, we can say that LDP moves in two directions:
the first is individual, based on the development of specific knowledge and communication skills to promote effective/efficient communication, delegation and staff development;
the second organisational, focused on the management of meetings, on the ability to build and manage teams of different types, on leadership management techniques.

Aims
Promote the development of skills that support leadership as an organisational competence, aimed at guiding groups of people towards the organisational objectives.

Who should take this course?
Promote the improvement of skills that support the development of leadership as an organisational competence, aimed at guiding groups of people towards objectives consistent organisational ones.

Contents
The contents are mostly dependent on specific purposes, are related to the organisational context and the needs of the participants. The programme may include different courses delivered in the classroom or e-learning:
The contents may change significantly according to the participants' specific needs.

What about the learning material?
Participants will have the learning material related to the courses in the training program.

Teaching method
This course has been designed and structured to promote complete immersion in the topic and the individual experience.
The participants will face situations through exercises and video clips that reproduce moments similar to the ones they face daily.
Would you like to know more about the teaching method? Click here.

Final test and certificate
At the end of each course, participants take a test; after passing it, they can download their certificate of attendance.

Duration
The duration of the programme may vary from 6 to 12 months; each module, in the classroom or e-learning, will last 4-16 hours and will be adapted to the specific needs of participants.