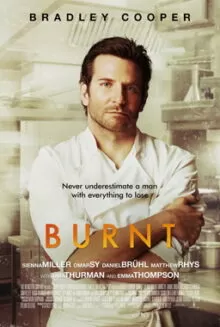 The film tells the story of Adam Jones, a two-Michelin-starred chef who, until three years earlier, had been booming in Paris and had to give it all up because of his alcohol and drug habit.
After spending three years in New Orleans filling second-rate roles in the kitchen (he left town after shucking a million oysters), he decides to get back in the business by opening a new restaurant in London.
With an ambitious goal:
to win a third Michelin star!
Will he succeed?
You will find out by watching the film. I'm telling you right now that critics have not been tender with the film, but I'm sure your 103 minutes will be well spent.
Why?
Watch the trailer, then read on and you will find out.
How to watch the film
The story has incredibly attractive aspects, which are useful for anyone managing complex roles, not only in management.
Let's look at the ones that caught my attention:
the torment of a person who wants to start over after leaving behind both the image of a successful professional and bad relationship with people who crossed his path;
the product quality and people competence as polar stars of professional life;
how a top-down team management style can cause destructive tensions that end up depressing performance and quality results;
the art of happily combining time management and teamwork;
the empowerment of individuals as a crucial factor to improve performance and achieve goals.
A must-see film, especially if you want to enhance your team's results.
Cast
Bradley Cooper, Sienna Miller, Omar Sy, Daniel Brühl, Tony Matthew Rhys, Uma Thurman, Emma Thompson