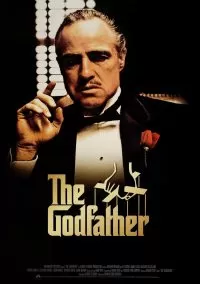 "The Godfather", winner of three Oscars, is considered to be the best movie in the history of cinema; the performance of Oscar-winning Marlon Brando is often mentioned as the best seen on screen.
It is difficult to share the first point; we can certainly say that every time the great actor is on stage, he completely captures the viewer.
The movie is a realistic cross-section of the Italian-American mafia world in the years following the Second World War, where the godparents ruled, and business went on through mutual exchanges of "favours". Francis Ford Coppola manages to give substance to the ambiguities of this world, dotted with contradictory characters: while on the one hand, they defend values such as family attachment and sense of honour, on the other, they have no hesitation in using any means to continue in their illegal activities.
The director adopts the tragedy as a style of storytelling, supported by a solid screenplay (from the best-seller by Mario Puzo), which features with excellent care all the characters.
In particular, Michael Corleone, the son of the godfather played by Al Pacino, with his metamorphosis from an upstanding war hero at the head of the "family", is the most exciting and complex character of the movie: the final part of the movie crowns him as the new reference point of the Corleone family.
All the characters are marked by a tragic trait that is far from acceptance of criminal roles as a consequence of the social rules; the movie invites you to reflection and the compassion of forced choices, of deaths accepted by resignation.
In the movie, there is no exaltation of evil, but the testimony of an era that ends and the changing rules.
Want to know more? Now watch the trailer, then I'll tell you why the movie is worth your time.
The crucial points of the movie
There are countless possible angles for viewing the film, full of inspiration:
leadership built both on traditional values, as a social glue, and on the principle of profit and violence employed to achieve it;
Michael Corleone's transformation from a war hero to a "family" leader, accompanied by contradictory values;
power experienced as a duty as well as a spirit of service;
the ability to maintaining critical thinking under pressure;
the use of threats and promises according to the

game theory

rules;

the negotiation in which the position of strength is sought by any means.
A movie to see again and again.
Cast
Marlon Brando, Al Pacino, James Caan, Richard Castellano, Robert Duvall, Richard Conte, Al Lettieri, Diane Keaton, Talia Shire, Abe Vigoda