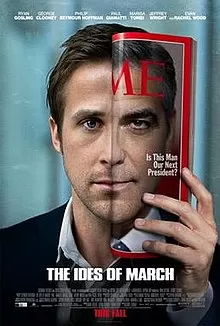 The protagonist of the film (from the book Farragut North, by Beau Willimon) is Stephen Meyers, a young and ambitious press secretary who manages media relations in Mike Morris' campaign for U.S. President; Mike, a Democrat and Governor of Pennsylvania is opposed in the primary to Arkansas Senator Ted Pullman.
The competition is very uncertain and is experiencing a crucial moment in Ohio; the support of Franklin Thompson, the Democratic senator from North Carolina, is essential for the contenders: with his support, victory in the presidential primary is virtually certain.
The game is quite complex and unrestrained; opposing each other are not only the candidates but also two teams whose key players are the press manager and the head of communications strategy.
Stephen Meyers is approached by Ted Pullman's campaign chief, Tom Duffy, for a confidential meeting; the young man accepts, and the opponent offers him to change team, joining the Arkansas senator's campaign staff.
But Meyers refuses, declaring that he fully shares Morris's ideas and program, also rejecting Duffy's insinuations that the Pennsylvania governor is no better than the other candidates. However, the meeting does not remain secret, and the seeds of suspicion germinate in Morris's team: to complicate the situation, Stephen Meyers begins an affair with Molly Stearns, an intern in the press office he heads and the daughter of the chairman of the Democratic National Committee.
At this point, I think I told you enough for you to see the movie. Don't you agree?
Then watch the trailer first, and then I will suggest some aspects to pay attention to.
How to watch the film
A story that helps bring into focus aspects that too often shape political leadership:
the desire to gain power at the cost of sacrificing the values that secured voter favour:
blackmail as a tool commonly employed in pursuing their aims;
the apparently unavoidable link between sex and power;
the deception and systematic application of stratagems, often very sophisticated, to prevail;
personal and couple relationships that succumb to the higher reason of personal power;
loyalty as a temporary value.
Are you determined to see the film now?
Cast
Ryan Gosling, George Clooney, Philip Seymour Hoffman, Paul Giamatti, Evan Rachel Wood, Marisa Tomei, Jeffrey Wright