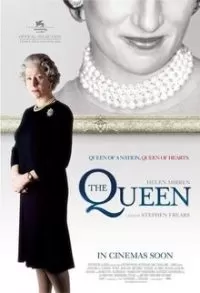 In May 1997 the Labour Party won the elections in the United Kingdom, and Tony Blair became Prime Minister: after 18 years of Tory government, the Nation decided to entrust the young Scottish politician who promised radical changes.
Queen Elizabeth II's welcome to the new leader is tepid, and the relationship between the two is likely to be rather complicated.
Three months after Blair's election an unexpected event shook Britain and threw the world into mourning: Lady Diana, the Prince of Wales's divorced wife, died in a car accident in Paris with Dodi Al-Fayed in the attempt to get rid of the paparazzi.
While British people are stunned by the death of their beloved Diana, the Royal Family remain on holiday in Scotland, in an attempt to protect the children of Diana and Carlo from the media and from a pain that may prove intolerable.
The Windsor only return to London after a week: seven days that are the focus of the movie, seven days in which Tony Blair does his best to convince the Queen to return to the capital and manage the people growing discontent.
Want to know more?
Now watch the trailer, then I'll tell you why the movie is worth your time.
The crucial points of the movie
The film won countless awards and earned Helen Mirren the Oscar for best actress in 2007.
What are the most exciting aspects, in line with the contents of my blog?
Here are those that seem most evident to me:
resistance to change from people in power, who tend to behave as if everything around them will never change;
the management of the crisis by Tony Blair; he understands the drama within the Royal Family and does his best to contain the decline in popularity. Why? Well, he is aware that a weak Crown will never help him change the Nation;
the Prime Minister's attempts to immediately bring the Royal Family back to London after Diana's death. This is an example of how a team member can help a boss to become aware of what's going on;
the difficulty of formulating effective feedback when addressed to a powerful person who is not prepared to accept it;
the competition between the Queen and Lady D, who had entered the heart of the Nation, almost obscuring the Queen's reputation. A theme, this, that permeates the whole movie;
the Queen's difficulties in understanding the gravity of the situation and in balancing feelings: the desire to protect her grandchildren, the pain for the death of her "rival", and the shock towards people that, surprisingly, criticise her;
the attempt to protect children from pain, forgetting that death is part of life and that they cannot be protected forever.
Interesting? Go and see the movie, then!
Cast
Helen Mirren, Michael Sheen, James Cromwell, Sylvia Syms, Alex Jennings, Helen McCrory, Roger Allam, Tim McMullan, Douglas Reith, Earl Cameron