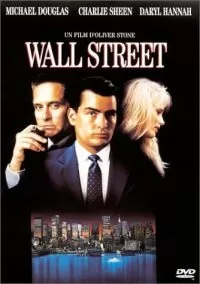 This movie portrays a cruel analysis of what was behind the big business of the 80s.
A young and ambitious stockbroker, fascinated by Gordon Gekko, a real Wall Street legend for power, prestige and financial ability, is drawn into the illegal world of insider trading.
The man's goal is to make money, to get out of the anonymous life he had lived in a modest family up until then: at any cost.
But he soon discovers that the wealth obtained quickly has a high price and that in the end everything is paid.
Below you find the trailer of the movie; then we will go through the crucial points of the film.
The crucial points of the movie
Oliver Stone unveils a movie as relevant today as it was in the 1980s.
I invite you to look into it and search for the different aspects (the hard negotiation between the two raiders must not be missed), blackmail, greed as a value, the perennial attempt to influence people.
It is also interesting, in the meeting that should lead to the agreement with the union, how the use of critical thinking to avoid deception.
The movie reveals the robust relationship between father and son: you can see how the slow and patient calling to values leaves marks that emerge in maturity.
A movie that spreads, in the end, an evident trust in men.
Cast
Charlie Sheen, Michael Douglas, Martin Sheen, Daryl Hannah, Terence Stamp, Franklin Cover, Hal Holbrook