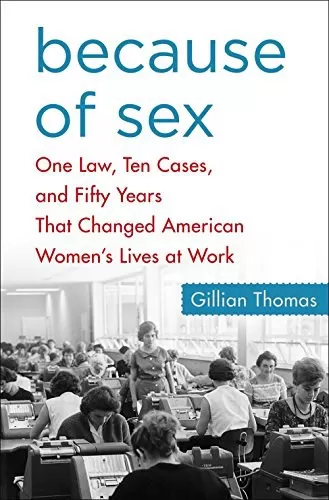 Imagine a world as follows:
When searching for a job, you discovered some job postings that include the phrases "recruiting-male" and "recruiting-female";
You did not pass the interview because you were identified as the mother of a three-year-old;
You were denied as a police officer because your weight was too light;
You return from three months of maternity leave to find that a new employee has filled your position;
After three years of sexual harassment at work, you filed a case in the Federal District Court and were fired shortly after that for "having too many sick days"…
It's hard to picture this nowadays, yet all the scenarios mentioned above are what women must deal with in the last century. In 1964, as depicted in "Mad Men," only one-third of American women held paid employment, constituting less than half of the American workforce.
At that time, most professional women held low-paying positions, such as secretaries, waitresses, and teachers. And actions such as leering, physical contact, and flirtation by male supervisors and coworkers were viewed as "nothing" out of the ordinary, and a female employee who became pregnant or married would lose her job.
The book "Because of sex" documents ten lawsuits. Gillian Thomas has compiled the stories of ten strong women who worked hard and lived honourably but experienced obstacles and resistance JUST due to their gender. They encountered many sorts of gender discrimination in the workplace, and they courageously used the law to file a lawsuit, which eventually reached the U.S. Supreme Court.
This is their narrative, as well as OUR tale.
And Thomas doesn't just concentrate on the case itself; she also reconstructs the life histories of the parties in as much detail as she can so that readers may comprehend the circumstances in which the parties found themselves. People are able to have a complete understanding of the conflict and influence that occurred between the various factors during the development of the case, thanks to the introduction and explanation.
Before diving into one of the stories, here is an interview with Gillian Thomas about her book.
An example of sexual harassment in the workplace
On a hot Nashville afternoon in August 1987, Teresa Harris put a small tape machine in her purse, pressed "record," and walked into her boss's office to quit. It was the last thing she wanted to do; Harris loved her job. As a rental manager at Forklift Systems, she negotiated deals with contractors to lease the company's fleet of cranes, trucks, and other equipment – the rare woman in the male-dominated world of construction.
Harris was a Nashville native and the eldest of five children. Although, as a girl, she had harboured dreams of becoming a lawyer like Atticus Finch in To Kill a Mockingbird. Harris had been working since she graduated from high school. After starting in the customer service department of a shoe manufacturer, she switched to sales, first selling boats and other watercraft and then construction equipment. With a passing resemblance to Ava Gardner and a quick, salty wit, Harris was a born saleswoman, and in her first year on the job, she doubled the company's rental revenue.
But Harris's success masked a more disturbing reality. Almost as soon as she arrived at Forklift Systems, Hardy began showing his true colours. He constantly commented on women employees' clothing and appraised their bodies. He told Harris that she had a "racehorse ass" and advised her not to wear a bikini "because your ass is so big if you did there would be an eclipse, and no one could get any sun."
As a single mom, Harris needed the job. But she was so tormented by the constant harassment that she resigned and took her boss to court. On July 23, 1990, Teresa Harris' case began in the federal district court in Nashville, and the trial lasted for about a week. Harris went to court to describe Hardy's egregious behaviour and the impact it had on her. At the same time, her lawyer also summoned a female employee and two male employees of the forklift company to testify that Hardy's offensive behaviour was true. Hardy did not deny any of his actions in court, claiming they were a joke.
But how were employers, women,
and courts supposed to assess whether
harassment was bad enough to be illegal?
The court delivered its verdict a few months later, and Harris lost. And what had her decision to fight Charles Hardy gotten her? Whether Hardy had pressured competitors to blackball her or her lawsuit simply had branded her as a troublemaker, Harris now could not get a job. By this point, she had been unemployed for five years. For the first time in her life, she had fallen behind in paying her bills, seriously damaging her credit. Her electricity had been cut off twice. Officials had shown up in her driveway to repossess her car. She had had to sell her house just to pay her bills. But none of these had stopped Harris. She and her attorney Venick filed a petition with the Supreme Court to review the case.
In March 1993, six years had passed since Harris resigned from the forklift company. Three months after her request for certiorari, her attorney Venick got a response: The Supreme Court will hear the case, scheduled for October. The American Psychological Association is also involved in the case. The reliably liberal justices – Ginsburg and Stevens – had been active participants during the argument, but several justices considered "swings" or conservative votes – such as Kennedy, Rehnquist, and Thomas – had remained silent or asked just a few questions. It was all but impossible to tell what they were thinking about the parties' arguments.
Harris' case called for "psychological harm" to be considered an essential element of a sexual harassment case. And this time, Harris won a "unanimous vote." Supreme Court remands Teresa Harris case to the trial court in Nashville. The judge issued a new ruling, this time ordering the forklift company to pay Harris $151,435 in compensation for her lost salary after being forced to resign due to Hardy's harassment and all costs of the lawsuit.
What is true equality?
Wearing her signature earrings and glasses, Ruth Bader Ginsburg, who played an important role in the above law case, sat down for a Netflix interview on August 2019 with her hair combed and looking nothing like an 86-year-old.
It had originally been scheduled a few weeks later, but it was brought forward at her request. It was subsequently revealed that a cancerous tumour had been discovered on her pancreas, and three days after the interview, she began radiation therapy. During her lifetime, she made countless contributions to the affirmative action movement, but she highlighted one case that particularly stood out to her:
"There were several cases in which I represented men. One of my favourite clients, his wife, died in childbirth (in the 1970s). And he was left the sole surviving parent. There were childcare benefits if a male worker died, but if a female worker died, there were no childcare benefits for the widower.
The underlined assumption was wives are typically dependent, and husbands are not.
The impact is to encourage the traditional
division of labour between men and women.
We were trying to change that way of thinking so that men if there were parents, would have the same benefits as women. And women who wanted to be whatever, doctor, lawyer, police officer, that would be fine."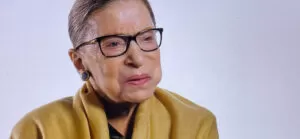 As the author stated at the end of the book, Chapter VII of the "Bill of Rights," these 10 cases are responsible for the development of the American workplace environment for women during the past 50 years.
However, no one can deny that in the United States or in other countries, until today, inequality between men and women still exists to varying degrees, and women in the workplace still face various difficulties. Without equal rights for men and women, how could we talk about advanced civilization?
In this book, those were the cases in the United States, but looking around, I believe that the increased focus on gender inequalities will benefit countless individuals.
Table of Content
Title Page
Copyright Notice
Dedication
Introduction
1: Women and Children Last
Phillips v. Martin Marietta Corporation (1971)
2: Breaking Through the Thin Blue Line
Dothard v. Rawlinson (1977)
3: Live Long(er) and Prosper
City of Los Angeles Department of Water and Power v. Manhart (1978)
4: A Hostile Environment
Meritor Savings Bank, FSB v. Vinson (1986)
5: "A Floor, Not a Ceiling"
California Federal Savings & Loan Association v. Guerra (1987)
6: Making "Lady Partner"
Price Waterhouse v. Hopkins (1989)
7: Potentially Pregnant
International Union, United Auto Workers of America v. Johnson Controls, Inc. (1991)
8: Taking It All the Way to "Sandra Fucking Day O'Connor"
Harris v. Forklift Systems, Inc. (1993)
9: Don't Shoot the Messenger
Burlington Northern & Santa Fe Railway Company v. White (2006)
10: "Everyone Deserves a Safe Delivery"
Young v. United Parcel Service, Inc. (2015)
Epilogue
Acknowledgments
Notes
Index
About the Author
Copyright