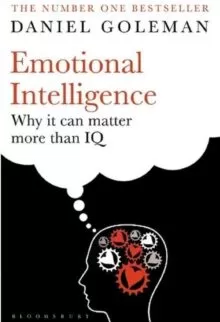 What is emotional intelligence?  Why can it help us to live better?
There is an increasing tendency in companies to measure the intelligence of people, and more generally their effectiveness in dealing with complexity, through a wide range of competence assessment tools.
However, my experiences with business coaching and assessment, in general, suggest that we tend not to sufficiently emphasize a very basic, perhaps the most important aspect: emotional intelligence.
Let's ask a few questions:
Why can extremely intelligent people, perhaps with remarkably high IQs (Intelligence Quotient), have an insignificant social life?
Why do managers with enviable CVs find it so difficult to manage their staff?
Why might people with supervisory responsibilities consider a punishment the moment they are required to give feedback?
Why do intellectually gifted children who live in difficult family environments have more difficulty in studying than others who, while not as brilliant, live in a peaceful familiar environment?
Why does it happen that weddings between successful people of proven intelligence fail?
Why do we sometimes fall prey to anger, taking actions that we know we will end up regretting?
Daniel Goleman, author of the book I'm presenting today, in his text helps us find answers to this and other crucial questions.
He reveals how our behaviour and actions are driven by a set of factors such as classic IQ, self-control, emotions, perseverance, empathy:
in short, emotional intelligence.
Emotional intelligence made its official appearance in the academic world in 1990, in an article by Peter Salovey and John D. Mayer, who defined it as "the ability to control one's own and others' feelings and emotions, to distinguish between them, and to use this information to guide one's thoughts and actions."
Since then, an endless bibliography has been developed, in which "Emotional Intelligence" remains perhaps the most significant book.
In the video that follows, Goleman himself explains the concept of emotional intelligence.
In his book, full of references that can help to deepen the topic, the author shows us how emotional intelligence has a huge social impact and can positively influence all aspects of our life:
the management of emotions;
the job performance;
the family life;
the relationship with children;
the social relationships;
people leadership;
and more.
A must-have book that millions of readers have turned into a worldwide bestseller.
Index
Preface
Aristotle's Challenge
PART ONE – THE EMOTIONAL BRAIN
1. What Are Emotions For?
2. Anatomy of an Emotional Hijacking
PART TWO – THE NATURE OF EMOTIONAL INTELLIGENCE
3. When Smart Is Dumb
4. Know Thyself
5. Passion's Slaves
6. The Master Aptitude
7. The Roots of Empathy
8. The Social Arts
PART THREE – EMOTIONAL INTELLIGENCE APPLIED
9. Intimate Enemies
10. Managing with Heart
11. Mind and Medicine
PART FOUR – WINDOWS OF OPPORTUNITY
12. The Family Crucible
13. Trauma and Emotional Relearning
14. Temperament Is Not Destiny
PART FIVE – EMOTIONAL LITERACY
15. The Cost of Emotional Illiteracy
16. Schooling the Emotions
Appendix A: What Is Emotion?
Appendix B: Hallmarks of the Emotional Mind
Appendix C: The Neural Circuitry of Fear
Appendix D: W. T Grant Consortium: Active Ingredients of Prevention Programs
Appendix E: The Self Science Curriculum
Appendix F: Social and Emotional Learning: Results
Notes
Acknowledgments