A difficult question
What are the links between complaining and working?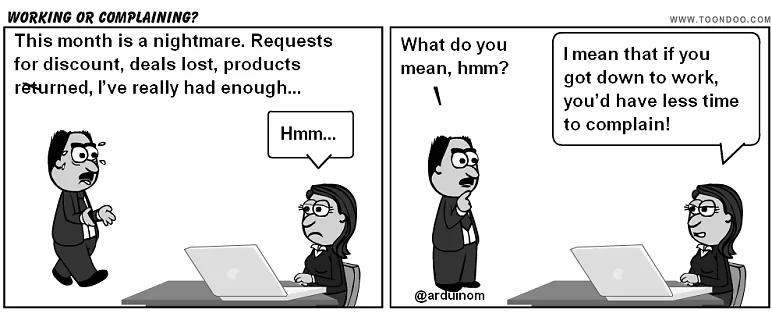 My experience tells me that there is a clear correlation between the level of complaint and the level of commitment to work.
The greater a person's tendency to complain, the less they are committed to overcoming difficulties and – above all – the less they manage to develop an effective strategy to achieve objectives.
In other words, a complaint is an indicator (not the only one…) of poor motivation.
This may sound like a generalization, but it can be easily observed in the sales force.
Last week I happened to overhear a conversation about this, which I have summarized in the strip.
What do you think?
Leave your comment now! (* mandatory)