Maybe I wasn't such a good manager...
An upward delegation I've always found... irresistible!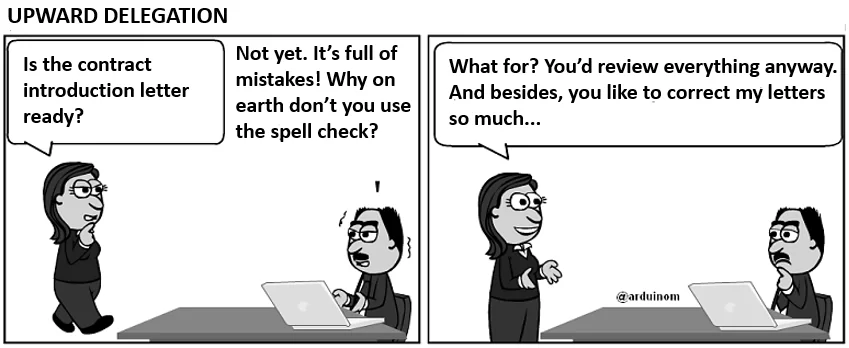 Now, let me confess something.
What you see in the cartoon is a type of upward delegation which I never managed to eliminate, as a manager.
Why?
When I needed to send out a letter signed by me, I couldn't stop myself from reading it one last time.
In some (very few) cases, just on principle. In others, because I knew the letter was very likely to contain spelling mistakes (sometimes terrible ones…), due to insufficient knowledge of the language or (too often) due to carelessness.
How did I solve the problem?
I stopped working as a manager…
Leave your comment now! (* mandatory)