Can this poster be useful in companies?
Be nice, or leave!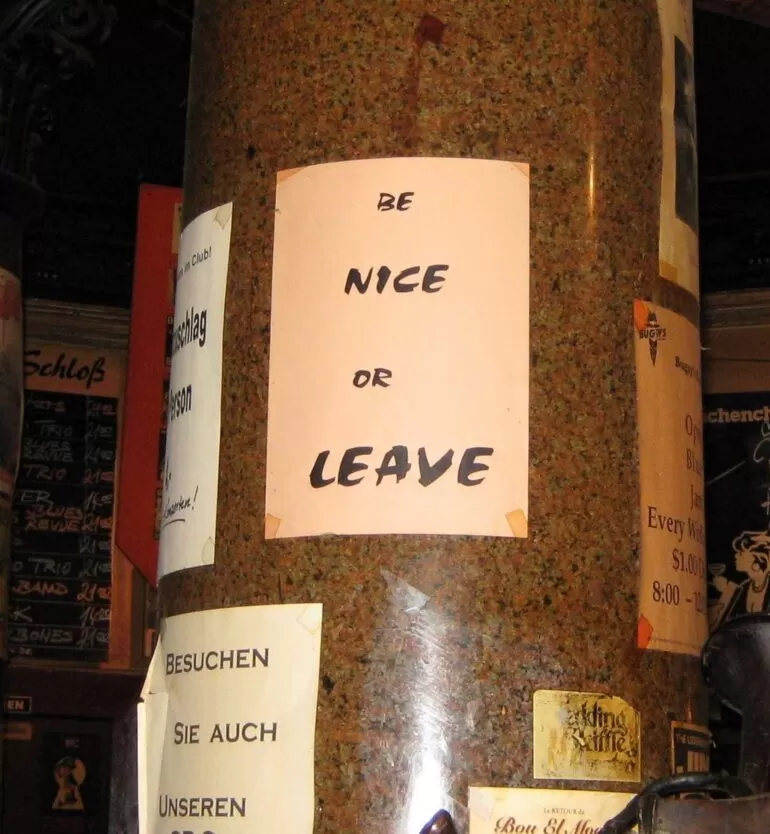 During a not recent (unfortunately) holiday in Berlin, I spent a pleasant evening in an old pub (120 years old).
The poster you can see in the photo was posted in several parts of the place:
Be nice, or leave!
Would such a message be useful in preventing inappropriate behaviours also in organisations?
Reminding everybody that kindness helps improving people performance: and quality of life.
Don't you think so?
Leave your comment now! (* mandatory)