Something to remember when moving up in your career
When it is more important to be kind?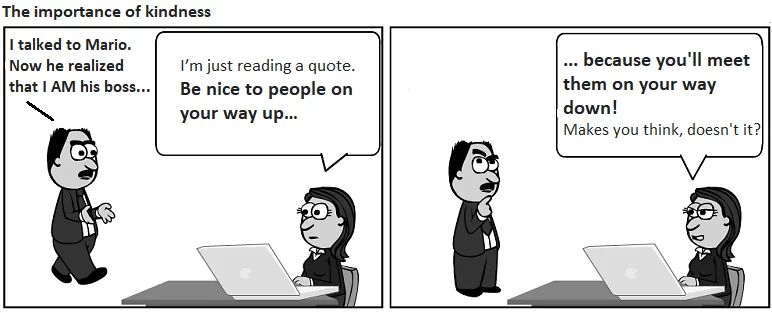 Is the quote in the cartoon strip mine? Unfortunately, not!
It is from American entrepreneur and playwright Wilson Mizner: he had written it on a board in the Rand Hotel in New York, that he managed.
Words that should be remembered by all the people in the upward stage of their career.
Don't you think?
Leave your comment now! (* mandatory)