Relax, here you find the solution!
Do you have a staff retention problem?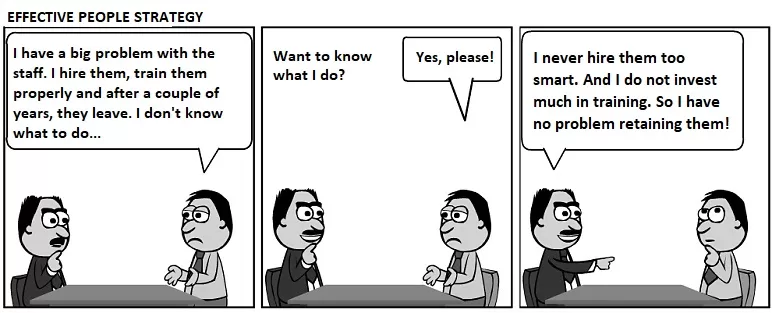 The one you see in the cartoon strip is a rather common situation in small and, sometimes, medium-sized companies.
The business owner manages the company personally, is aware of his know-how and intends to protect it.
The possibility that his staff member could strengthen the competitor's ranks or even become a threat to his leadership frightens him.
So what could be better than limiting the professional growth of staff hired to contribute to his company's success?
What do you think?
Leave your comment now! (* mandatory)