An inspiring quote
Don't forget they don't forget...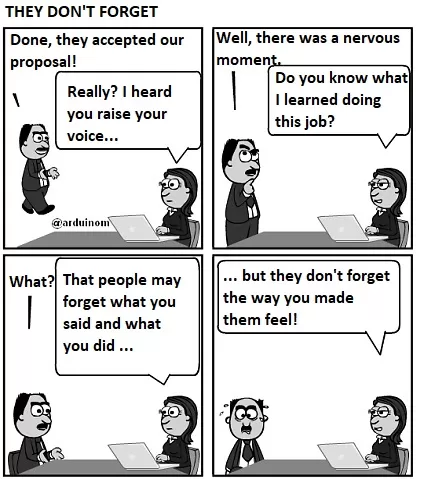 The cartoon strip is freely inspired by a quote from poet Maya Angelou.
A thought that reminds us that kindness, respect for people and empathy add quality to the building of personal relationships and the lives of each of us.
Things that people with business management responsibilities should also remember.
What do you think?
Leave your comment now! (* mandatory)