You will find the answer in the cartoon strip
What should you know before reprimanding people?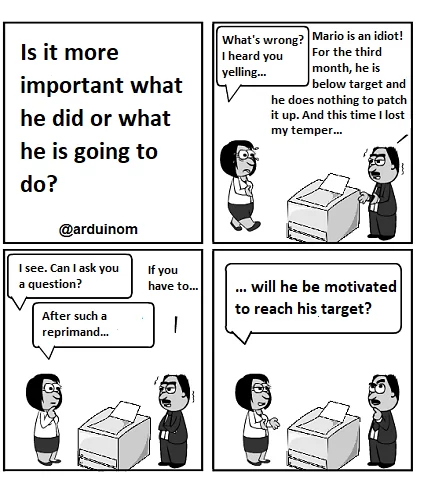 What can we learn from this cartoon?
If you decide to reprimand someone you must be aware that
the main point is not his/her mistake,
but the performance he/she will express on the first occasion.
And if, when he has made an error, you turn him into a rag, what can you expect?
If you want to learn how to give effective feedback the eLearning course Improving staff performance may be useful.
Leave your comment now! (* mandatory)