Does seniority come before competence?
What strategy to get a salary raise?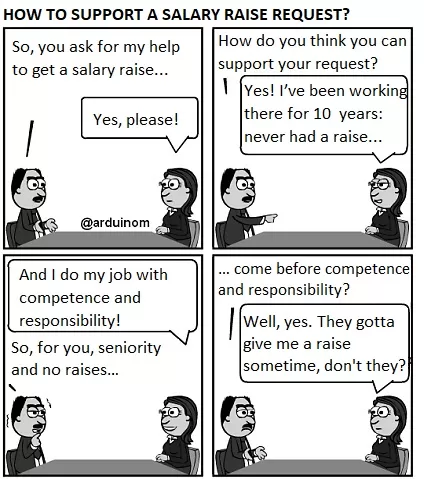 I have reported in the cartoon a conversation I had recently with a person who asked me for advice on the strategy to follow to get a pay rise.
Do you agree with this strategy?
Do seniority and a prolonged lack of pay rises come first, or do competence and responsibility?
What do you think?
PS: if you are wondering whether this strategy is more adopted by men or women, well I can say that in my experience it is predominantly male. This is because women tend not to ask, even when they deserve it…
Leave your comment now! (* mandatory)