What would you do if your boss reprimands you for not stopping him/her from blundering?
The reprimand and the feedback... missing!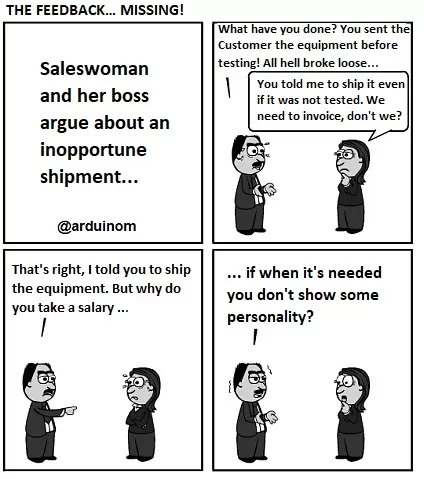 It happens fairly often that the boss asks the staff member to execute his instructions without much discussion.
But it can also happen that the boss might reprimand the staff member for not stopping him/her from doing something stupid, as it happens in the cartoon strip.
Have you ever experienced anything like this?
How did you cope with the situation?
The eLearning course Improving staff performance may help you!
Leave your comment now! (* mandatory)