In one post a concise training course!
Organizing and managing time: here are my 4 key points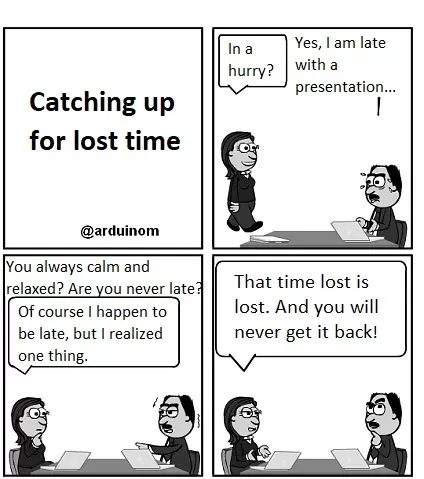 Today I want to share a post that I hope will help you improve the management of your time.
I know, I have addressed this topic several times on my blog, dwelling on several aspects; recently, while updating the content of my training course, I re-read the posts written in the past and realized that I covered some topics and neglected others.
Well, I am going to rectify this by summarizing the 4 guidelines that help me every day in organizing and managing my time.
Here they are!
1) Think about what time represents for you
2) Organise your work
3) Manage your tasks at the right time
4) Work with the awareness that time is not an infinite asset
What do you think? Can this post help you manage your time better?
If you are in doubt, I invite you to reflect on a critical point:
time lost is lost, and you cannot get it back.
And if the quality of your life depends on the quality of your time, would it be worth throwing it away?
Want to know more?
Leave your comment now! (* mandatory)